Looking for Bluehost coupon codes to get started with a new blog or a website? Please find our exclusive deal and all other ongoing Bluehost deals on this page. You can get the cheapest deal with our exclusive Bluehost COUPON LINK.
Bluehost is the most popular and leading web hosting company that started in 2003. It has a partnership with WordPress and WordPress also recommends this hosting provider.
You can get Bluehost web hosting just starting from $2.95 per month if you choose a plan for 36 months. They are also providing the website builder, free SSL, free domain for 1 year, and also CDN network for better speed performance.
Start WordPress Blog with Bluehost
If you want to start your WordPress blog then Bluehost is the best choice. WordPress also officially recommends the Bluehost service.
In addition to their low-cost plans, Bluehost offers discounts that can help you save a lot of money on your first year of WordPress hosting.
You will get unlimited SSD storage to host unlimited websites and they are always there to help you if you face any problems or if you have any queries.
Plus point is that you will get FREE DOMAIN for the first year included an SSL certificate and CDN.
How to start with Bluehost and Get Special Discoount
There are many other WordPress hosting providers but I would recommend to you use a Bluehost service. It provides one of the best services.
Following are the main reason you should definitely go with Bluehost.
Cheapest WordPress hosting provider
Free SSD on all cloud and shared hosting plans
Free SSL on all WordPress installs
Free domain on all shared hosting plans
24/7 Customer Support
To get the special discount on Bluehost, you should follow the following steps.
Step 1: Click on our discounted coupon code link and you will redirect to the Bluehost website and the cheapest rate is applied automatically.
You can start your WordPress website immediately without any doubt. But If you face any issue then you can get back your money because Bluehost gives you a 30-days-money-back guarantee without any questions.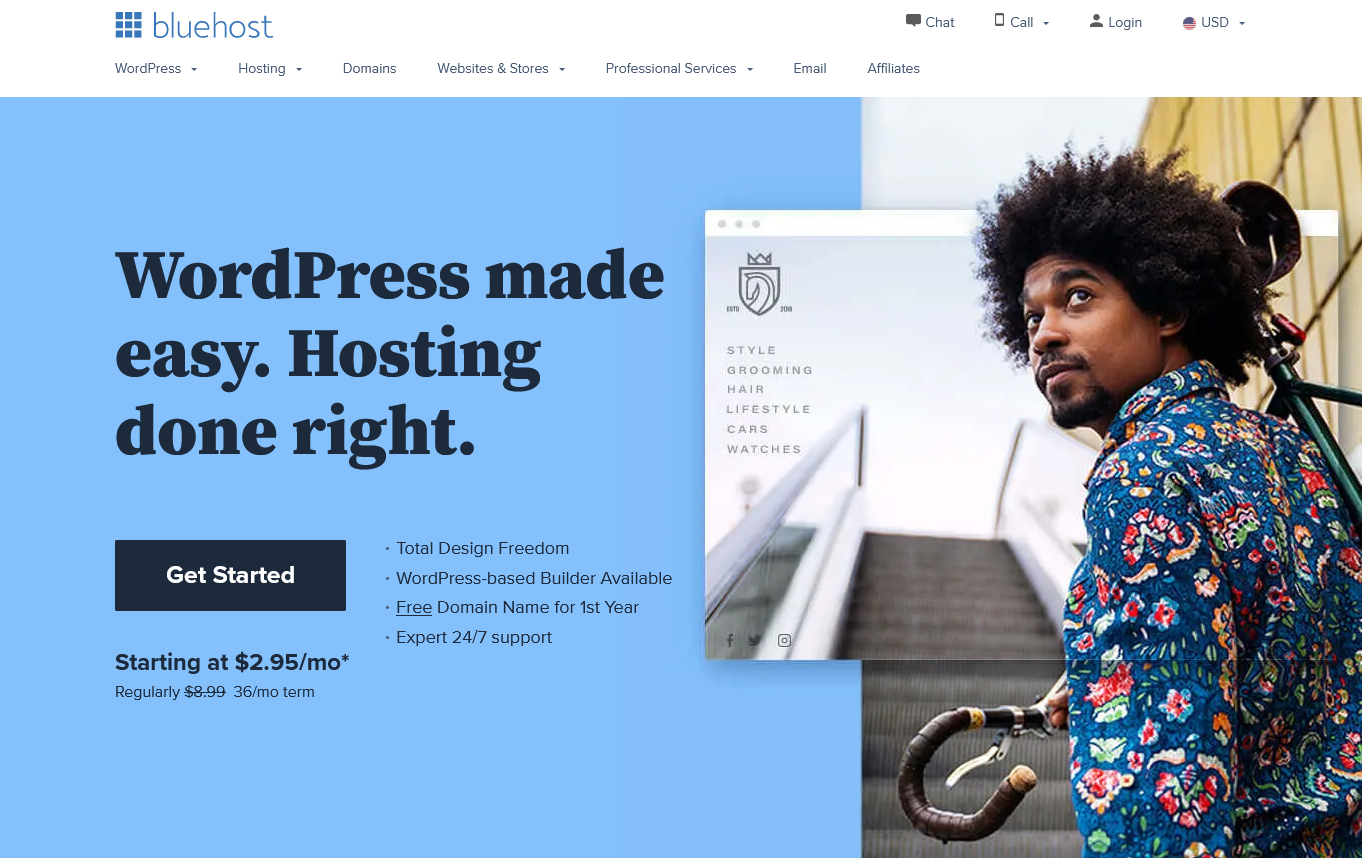 Step 2: Now click on the Get Started button and select the plan according to your requirements. I would suggest you select the Basic cheapest plan through our discount link.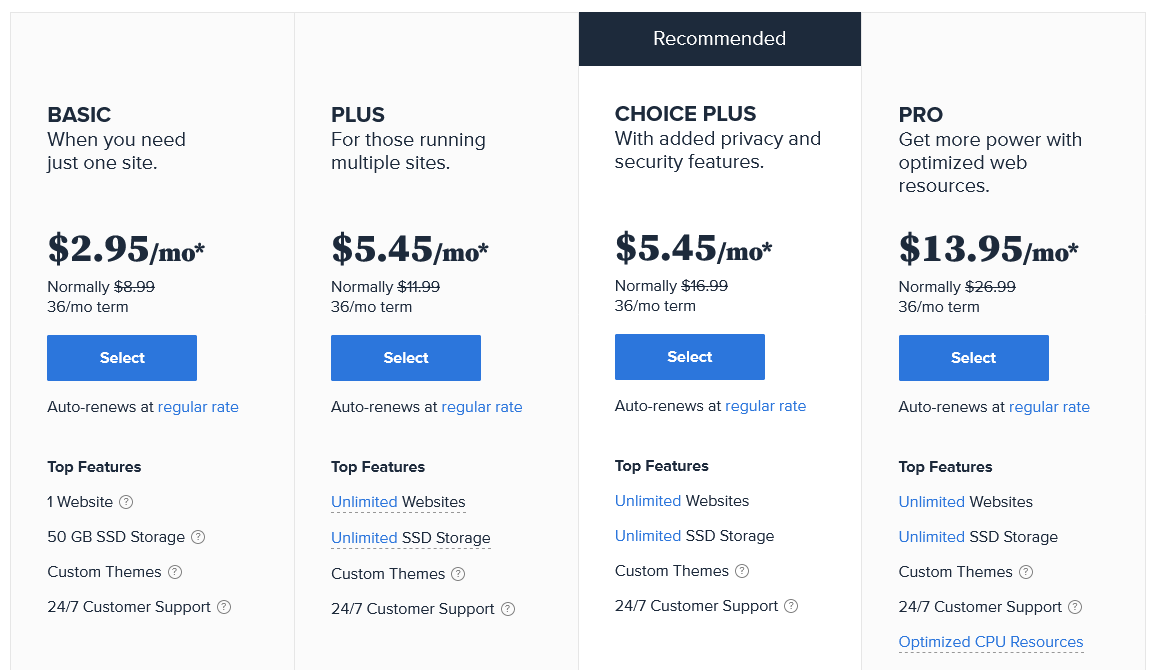 Step 3: After selecting the plan, it will ask you to set up your free domain name. So you can register a new domain or can use the existing domain name.
So enter your domain name and check the availability. If it is available then proceed further by selecting that domain name.

If you are not deciding what will be the domain name then you can choose later. There is an option below to skip this step and you can also get a popup to skip and select the free domain later.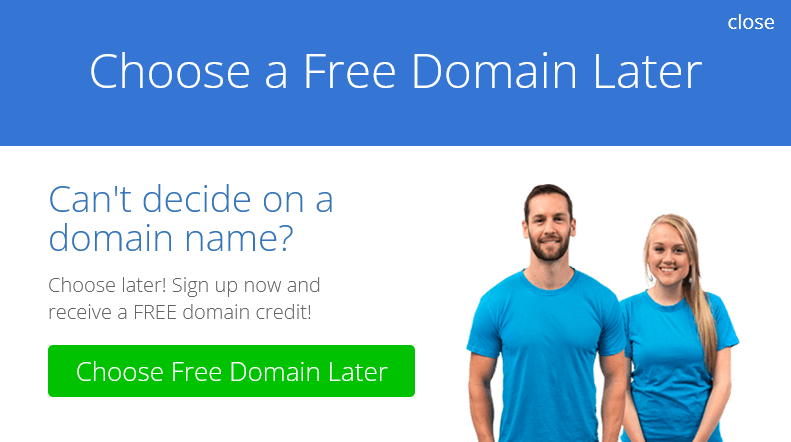 Step 4: Complete your account information and make payment.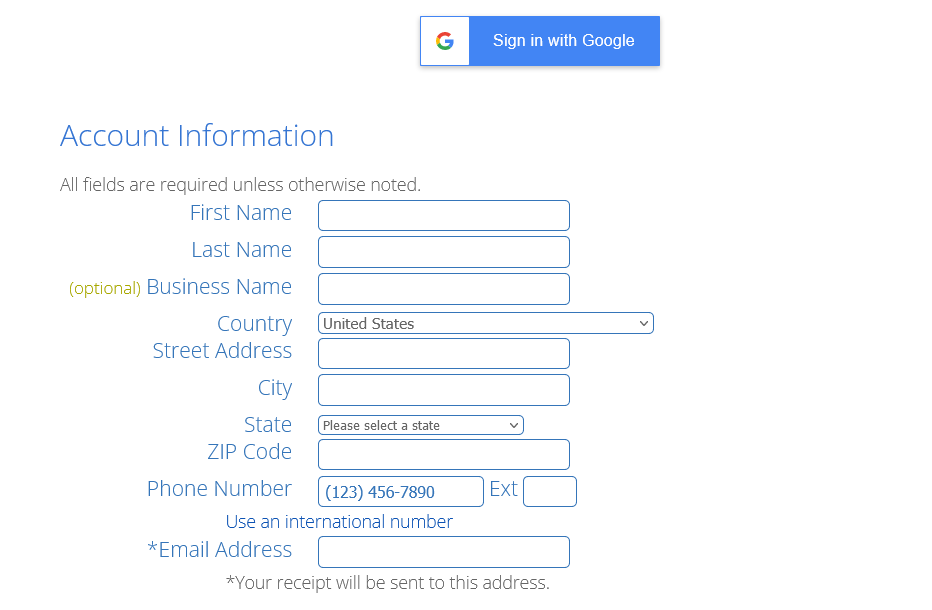 On this page, you'll need to fill in your account information, such as your name, email, phone and address. Make sure you enter the correct email so after complete the payment process you will receive the account details and payment invoice.
Fill in all the required information to complete the sign-up process and then click on the Submit button at the end of the page.
Now you have purchased the best Bluehost hosting and now you can start to make your WordPress website.
Check out helping tutorials:
See Also: How to install WordPress step-by-step guide?
See Also: How to install the WordPress themes?
See Also: How to install the WordPress plugins?