In this trick, you will learn how to display tag cloud widget in wordpress programmatically in any existing or custom template. You can also make a custom tag cloud page template in WordPress.
The tag cloud is a very good feature of WordPress that shows the tags of WordPress posts, and their size and appearance automatically change based on the most used tag or least used tag.
Display a Tag Cloud in WordPress
To show the tag cloud in worpdress, you have to add the following code snippet in the template where you want to show them. You can also make a shortcode to display the tag cloud widget on any page.
You can style the tag cloud as you want, the default style of the WordPress tag cloud widget same as the following image.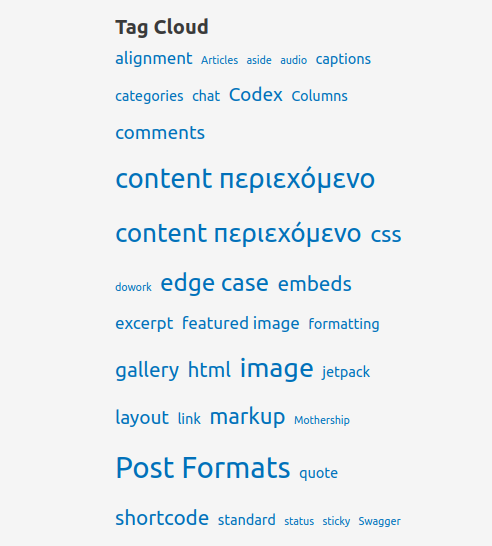 See Also: How to Create a Custom Widget in WordPress?
Being Tricky 😉